Today a specialized contractor will be placing the roof cladding at Villa LVA.
July 2021
Archeological research is happening on site for project Cadix. House Cadix has a broad and long history as ancient town palace in the Medieval city of Mechelen. We're curious to find out what these buildings will reveal to us.
June 2021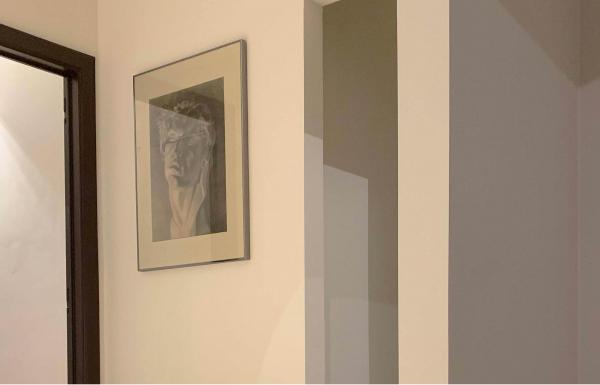 Renovation of apartment in art-déco building
Kennes + Elegeert renovated a historical apartment from the Brussels' Interbellum period. As the colours and details vanished over the years under many layers of monotonous paint, we aimed to restore the original spirit. We highlighted the late art-déco elements again and created a suitable colour scheme for the interiors: umber brown, duck green and earth tones to go together with the original light yellow kitchen tiles and oak parquet in living areas. All to create a genuine balance between the contemporary and timeless aesthetics.
March 2021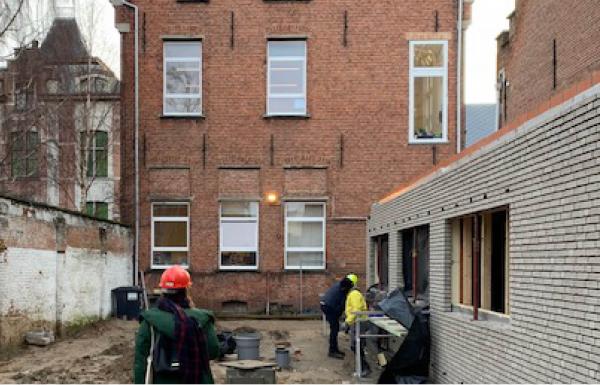 Second phase of school De Parel
Kennes + Elegeert started constructing the second phase of the renovation project at nursery and primary school De Parel (Mechelen) commissioned by KOMO. We're excited to soon see the final result. 
'De Parel' is located in Mechelen-city near waterway De Vaart. The historical premises are listed and consist out of a former convent in Neo-Gothic style and two wings with classrooms. 
delivery February 2021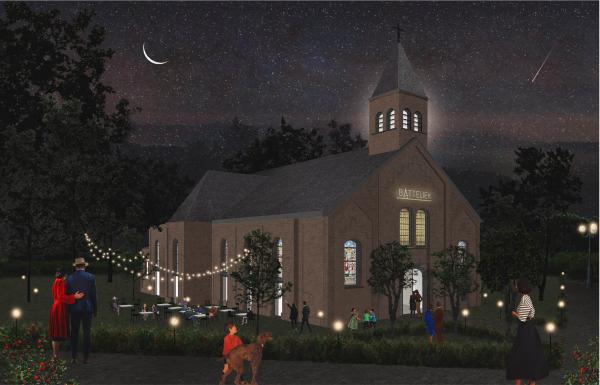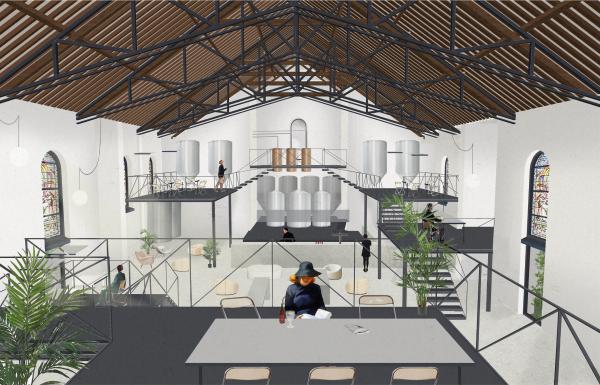 We're happy to announce a brand new and exciting project
We're proud to announce a spin-off project of Mechelen's ancient city-brewery 'Het Anker': Soon the Sint-Jozef church of Battel (district of Mechelen) will be reconverted into micro-brewery 'Batteliek'. Experiments will take place: beverages with and without alcohol are produced on the spot. Smaller production lines, more variation. The church, a place of inner prospect, meditation and exaltation will be opened up. Welcoming locals, bikers, … and other pilgrims.
Watch the announcement video of het Anker:
https://www.youtube.com/watch?v=LoGd6mPRXEY
January 2021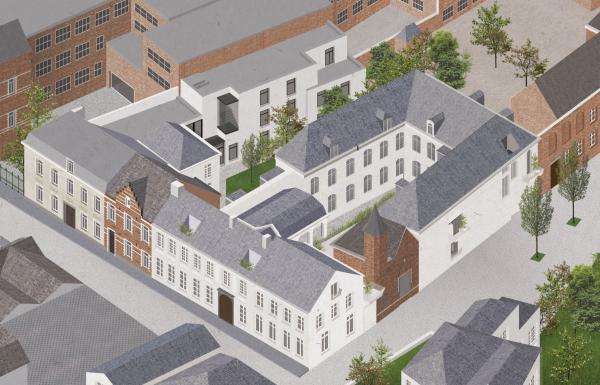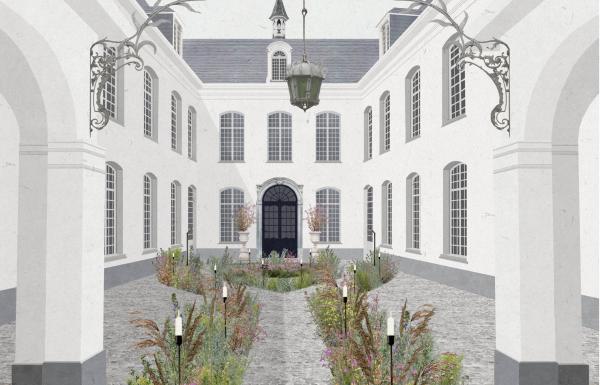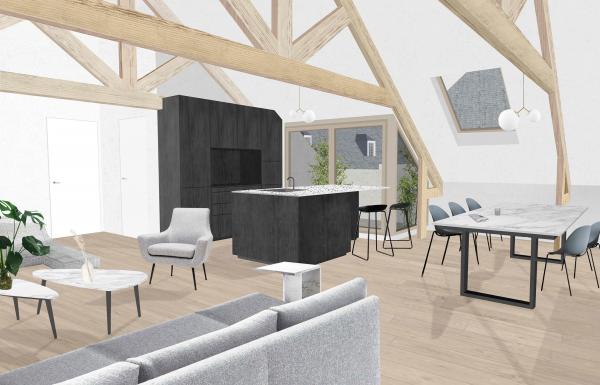 Our team will start construction of project Huis Cadix soon
Huis Cadix is one of Mechelen's ancient city palaces. It has been in use as a residence, a seminary and later on as a convent. This historical building and a building next to it, will be converted into a care centre, eleven apartments and commercial space.
Based on a social and a personal commitment, two families acquired the buildings together, with the idea of realizing a residential project for a diversity of people in the middle of the city. To create a "safe haven" for residents with a disability and a number of homes for young families and the elderly in the middle of the city yet surrounded by peace and quiet. We designed this project together with Ir.-Architect Eva Dooms for Cadixx bvba.
The construction will start as of January 2021 with contractor Group Monument.
Apartments are for sale at Immo ID Mechelen.
January 2021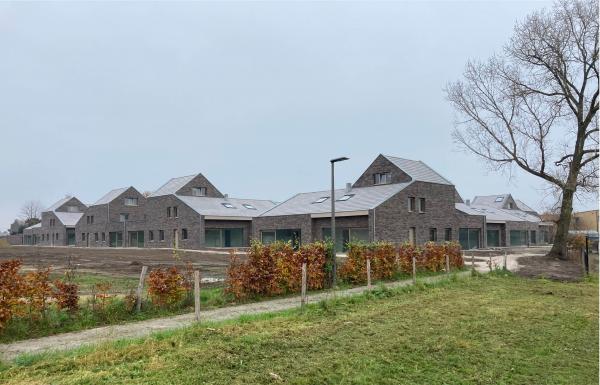 After the landscape design is finished, we are ready to deliver
Project Graanweg was the winning design proposal for an architecture competition. 28 Living-units, whereof 18 accessible for wheelchairs-users will be built. A meeting centre with care facilities will be present on the terrain. This mixed-living district will be a pilot project for VMSW.
After Ontwerp Bureau Carlier (landscape design) and Hooyberghs (contractor) are finished with the infrastructure, we are ready to deliver the complete project.
November 2020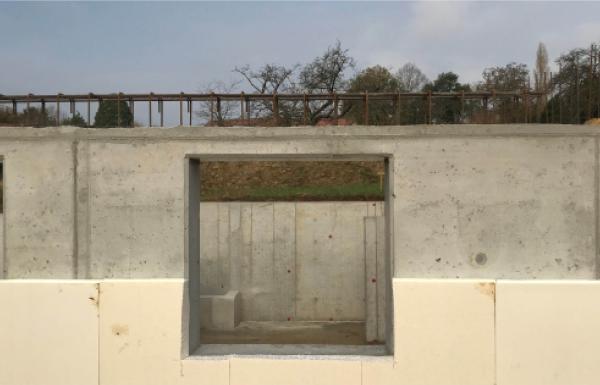 Our team starts constructing Villa LVA
Together with Studio Ensemble and contractor Pollentia we started constructing Villa LVA in Alsemberg.
September 2020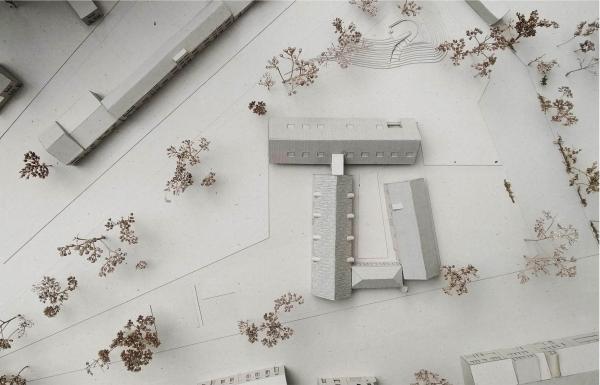 Planning permission for whisky distillery
Extension of a whisky distillery on historical premises.
To be continued.
October 2020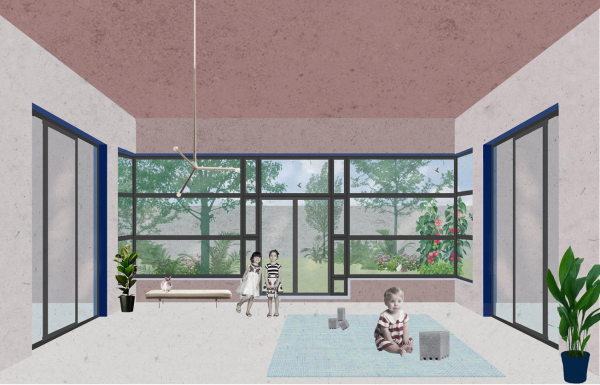 Winning design proposal for nursery on historical site
We are happy to announce our project was selected as winning design proposal for the renovation and expansion of nursery Klein Begijnhof. The project is located in the ancient beguinage of Mechelen-city. The jury appreciated our well-considered schedule, with a minimum impact on the existing. A clear vision on timing and phasing and the integration of ongoing projects as gardening and outdoor sleeping were highly valued. The nursery will host four groups of eighteen toddlers from the age of zero to three years old.
March 2019